 Here the family's philosophy of quality fully expresses the excellence of the appellations of the Rhône.
Family values first and a commitment to the illustrious vineyards which produce its prestigious wines are the cornerstones that drive the Maison Guigal.
South of Lyon at the heart of the Côte-Rôtie appellation in Ampuis where the Rhône traces the vineyards cultivated in terraces since Roman times, this emblematic house passionately works the great appellations of the Rhône Valley.
From the outset, the motto "No Pain No Gain" lies at the core of this domain's being as it honours the promise made to founder, Etienne Guigal to follow in his footsteps and to uphold and communicate the family's passion. Together with their wives, Marcel and Philippe are the guardians of this exceptional domain which unites history, devotion and a sense of sharing.
The domain is made up of several exceptional vineyards: Côte-Rôtie, Condrieu, Hermitage, Châteauneuf-du-Pape, Saint-Joseph, Crozes-Hermitage… Illustrious plots which produce prestigious wines to highlight the excellence of this cellar.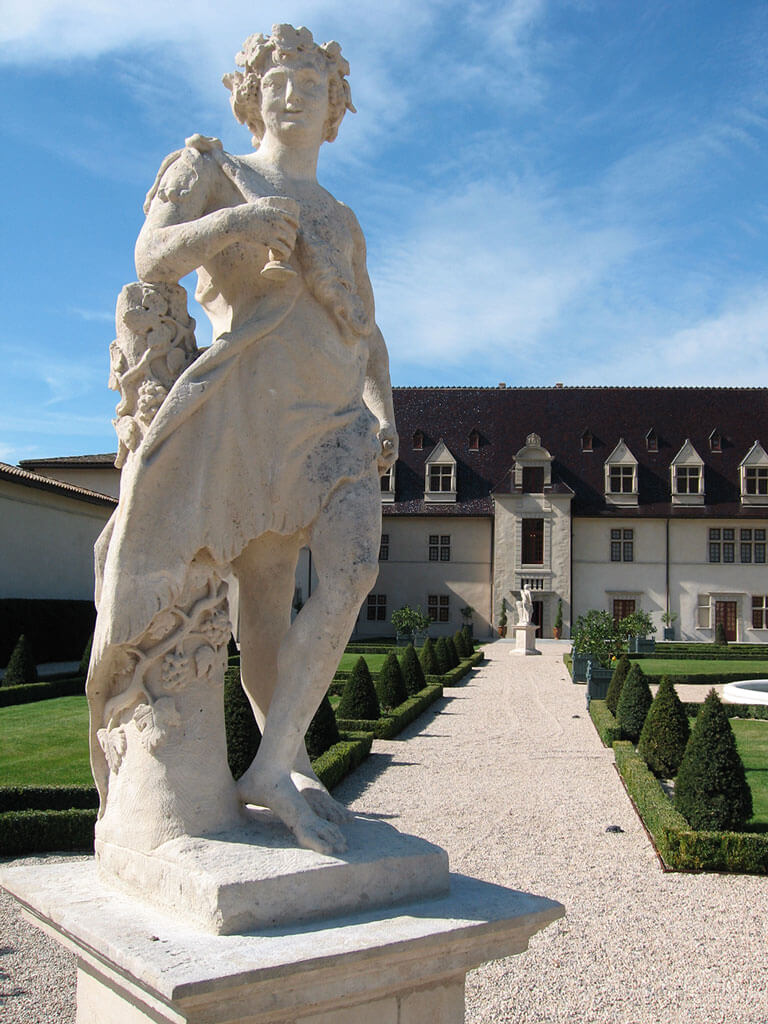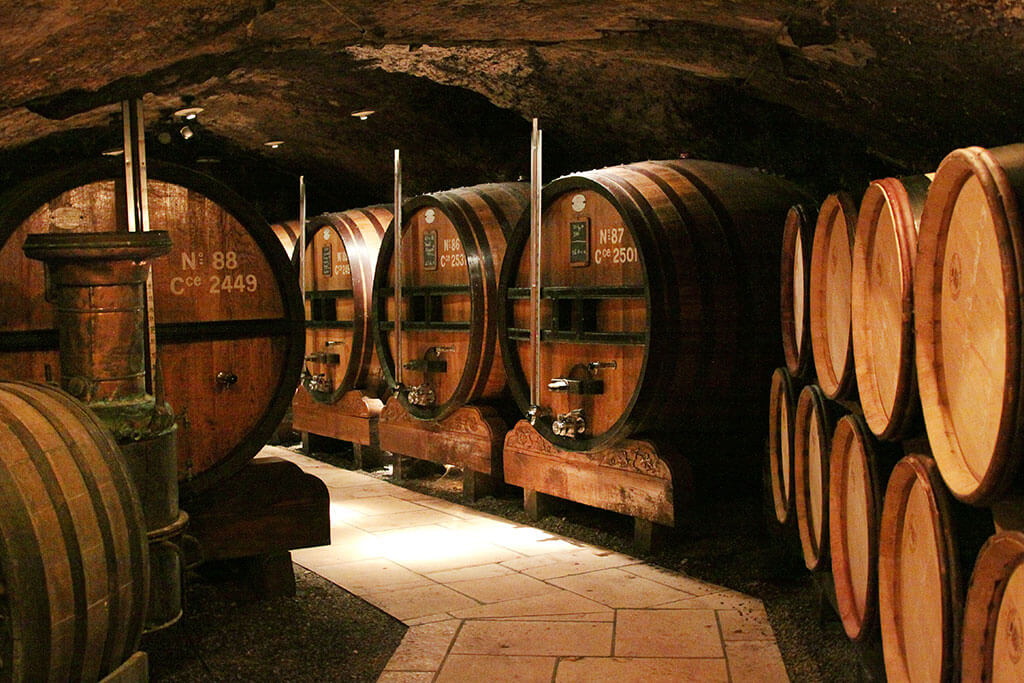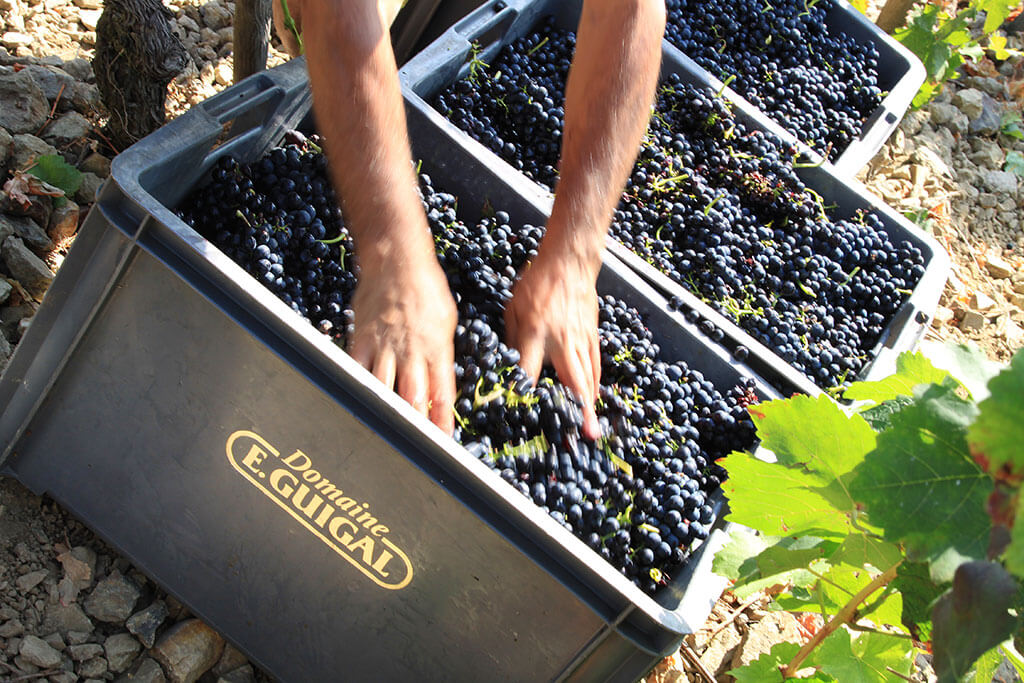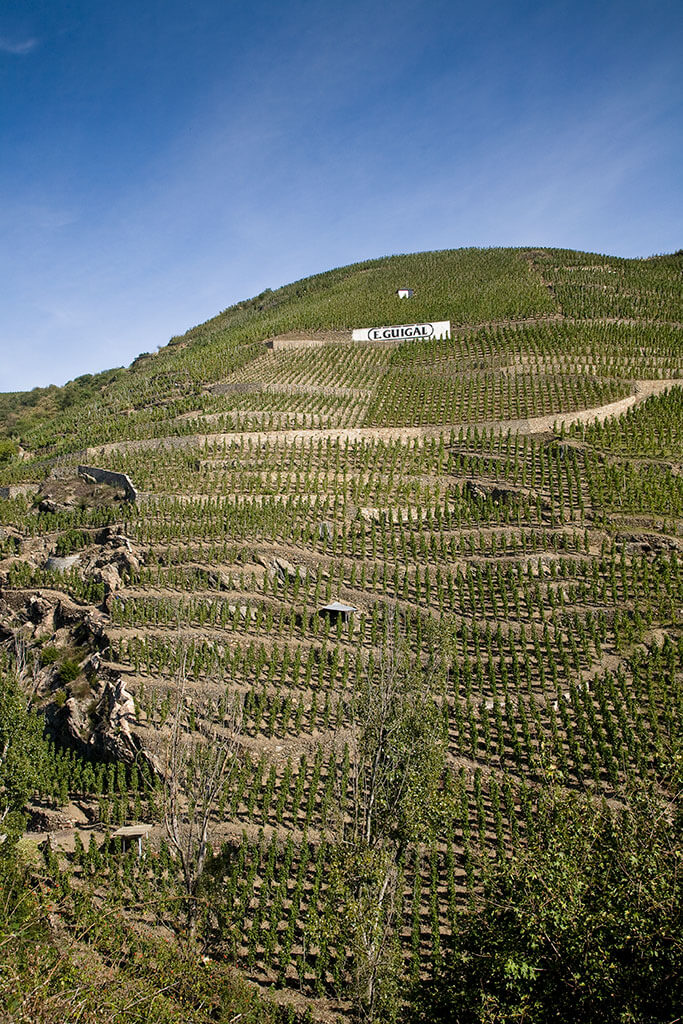 Producing exceptional wines
At the heart of the standards upheld by the domain Guigal lies a desire to preserve and respect mother earth. The terraces are worked and maintained, the vines pruned and cared for. Every detail is taken care of through viticultural practices which nurture and respect nature whilst reflecting the work of the men in the vineyards and the wines which are produced from them.
In the cellar, the winemaking process requires a perfect understanding of the methods used traditionally to produce quality wines. Each stage in the process is meticulously carried out with a balance between artisan techniques and modern equipment which is necessary for the production of a great wine. The wines requiring oak ageing are matured in the precious oak barrels fabricated at the artisanal cooperage at the Château d'Ampuis.
In the family tasting room at the heart of the historic cellars of the domain, father and son create their precious bottles. Aromas, structures, flavours – every nuance is studied. This is why many months of tasting are key in order to achieve the ultimate expression of each wine and to create intense, authentic emotion.
The wines of the Maison Guigal to discover at the Caveau du Château