A discreet domain whose wines express beautifully the complexity of its superb terroirs.
A domain between Côte-Rôtie and Condrieu
The Domaine de Bonserine was acquired by the Guigal family in 2006 although it maintains its autonomy. It is spread over prestigious localities, "lieu-dit" such as Côte Blonde, Côte Brune, Les Moutonnes and La Viallière -all emblematic terroirs of the Côte-Rôtie appellation. It also owns some excellent plots in Condrieu.
The domain practices integral viticulture inspired by organic practices. In the Côte-Rôtie, Bonserine mainly grows old Syrah vines called "Serine", which are ancient varieties which produce small loose bunches with a very unique aromatic expression. The vines are cultivated on steep terraces which make the winegrowers work quite risky but which also promote natural soil drainage.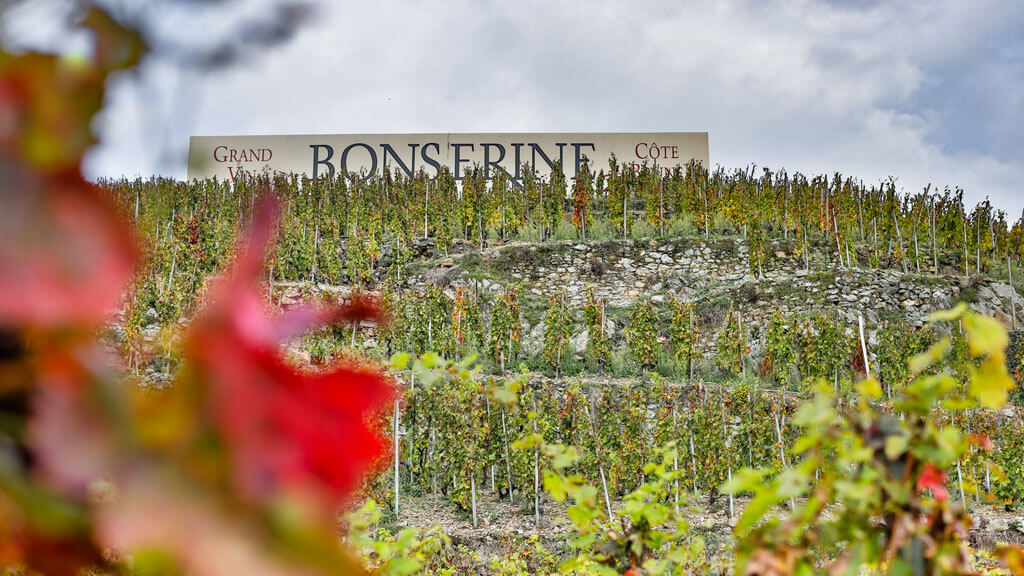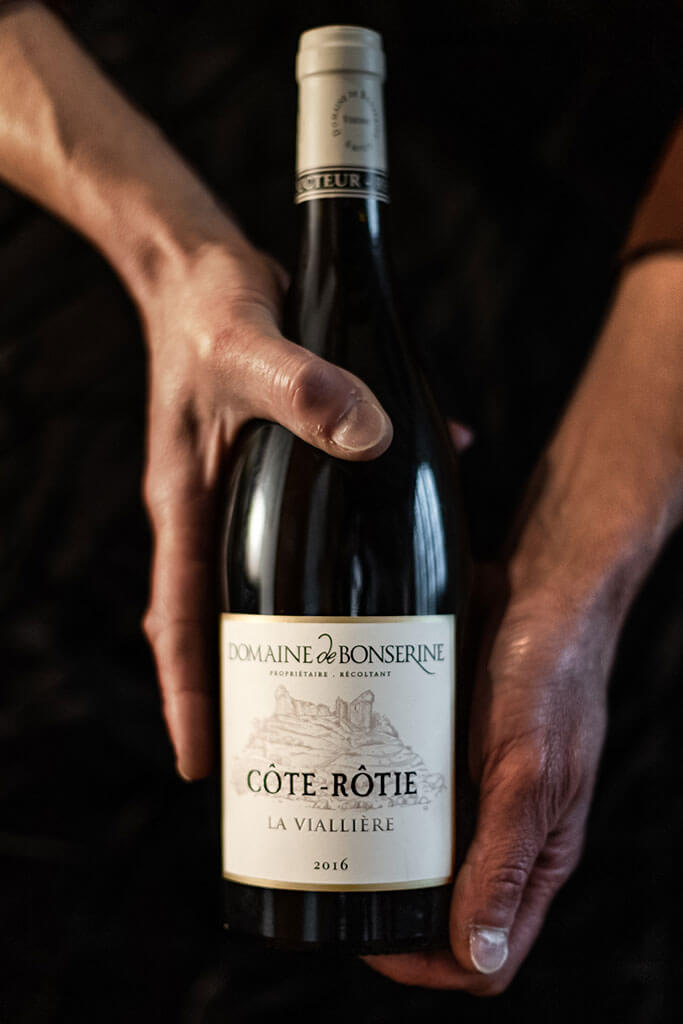 Methods of vinification inspired by exceptional terroir
Each bunch of grapes is handled individually according to each plant, the climate and cultural practices in order to obtain the very best quality.
Each plot is vinified separately in order to reveal and obtain the optimum expression and potential of this prestigious terroir. The domain uses indigenous yeasts found naturally on the grape skins as they form an integral part of the terroir and help to accentuate its final expression in the wine.
Alcoholic fermentation takes place in stainless steel vats and malolactic fermentation in barrels. A long period of ageing in barrels and demi-muids stabilises the wine and promotes the aromatic expression of the Côte-Rôtie appellation. The wine is bottled after 22-36 months on oak depending upon the characteristics of each vintage.
The wines of the Domaine de Bonserine to discover at the Caveau du Château